As of June this year, King Long exported 870 units high-end luxury coaches to Saudi Arabia. Longwin II, which made its debut in Saudi Arabia in 2018, has quickly become a major force in the local high-end transportation market, accounting for one third of the market.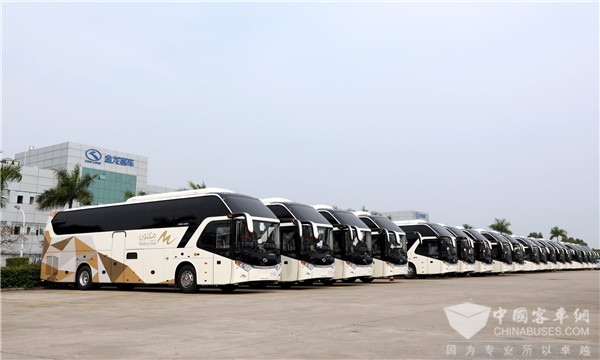 In 2004, King Long officially entered Saudi Arabia. In Just fifteen years, it has exported over 6,400 units school buses, city buses and coaches to the country, becoming one of the leading bus brands in the local market.
In a thank-you letter, one sales agent wrote "King Long is our most trusted business partner".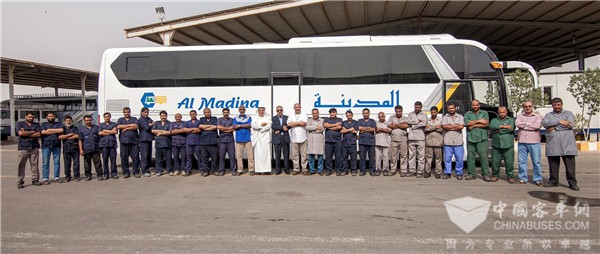 In 2012 and 2013, Al Wassem, a local bus operator, bought a total number of 25 units King Long buses. In the following years, these vehicles have been working smoothly thanks to the continued support from King Long after-sales service team. In 2018, the company bought 100 units King Long buses and in 2019 it purchased 200 units King Long buses. "We fully trust King Long and are confident in our business cooperation," said Mr. Mohamend, General Manager of Al Wassem.
In 2011, King Long beat all its rivals and won the heart of SAPTCO, the leading bus operator in the Middle East. In the same year, it delivered 150 units luxury coaches to the company. In the following eight years, King Long has delivered a total number of over 2,000 units buses and coaches to the country.
NTC, King Long's exclusive sales agent in Saudi Arabia, has been cooperating with King Long since 2004. Thanks to the two parties deepening cooperation, King Long has already established its a well-connected marketing and after-sales network in the country. Currently, King Long has 39 long-term end customers in the country.
Apart from closely working with its sales agent and its local customers, King Long has been actively participating in the local events, such as Saudi Arabia International Automobile Exhibition, and Al Janadriyah Festival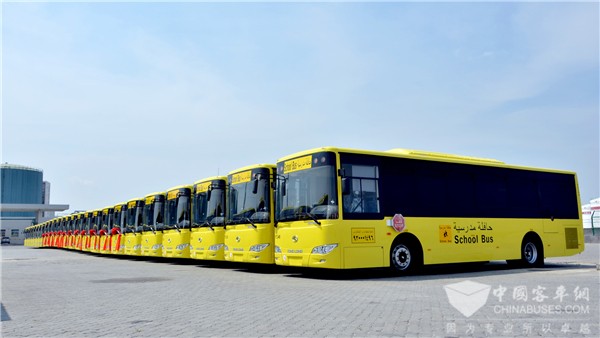 Despite the cutthroat market competition and harsh weather conditions, King Long has been making all efforts to improve the quality of its products and services. With a fast growing presence in the country, the bus maker has gradually shifted its focus to the high-end market and managed to gain a larger pool of customers.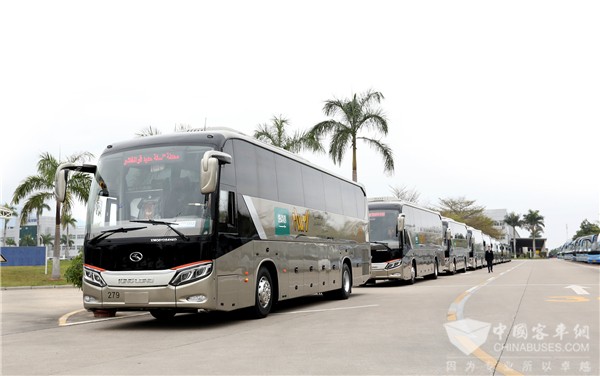 In this new era of globalization, King Long will continue to strengthen its cooperation with its sales agents and local customers to help Saudi Arabia build greener and more convenient public transport networks.