Golden Dragon exported its first bus abroad in 2003. Since then, the bus maker has been maintaining a fast growing momentum in its global expansion. So far, it has exported over 60,000 units buses and coaches to 120 countries across the globe.

"The key to our huge success in the international market lies in our unchanging commitment to providing high quality buses and coaches and timely after-sales services to our customers," said An Min, General Manager of Golden Dragon International Trading Company.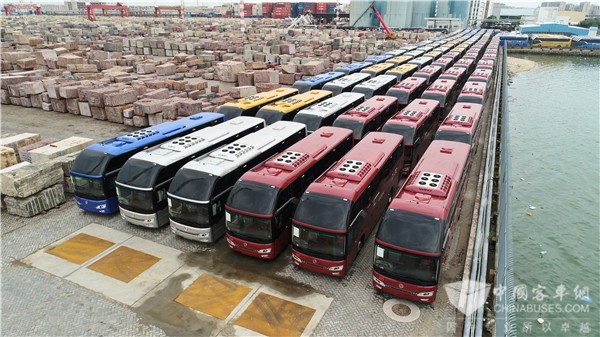 "To compete by lowering prices may work for a short run. However, to gain customers' trust and recognition, one must focus on improving product quality and putting technological innovation as the top priority," added An Min.

Despite the fierce competition in the market, Golden Dragon delivered an impressive performance in 2018. Statistics show that it exported 4,758 units buses and coaches with a total value of 192 million USD (1.27 billion RMB). With its export volume jumping by 62%, the company's overseas sales revenue also grew by 43% year on year.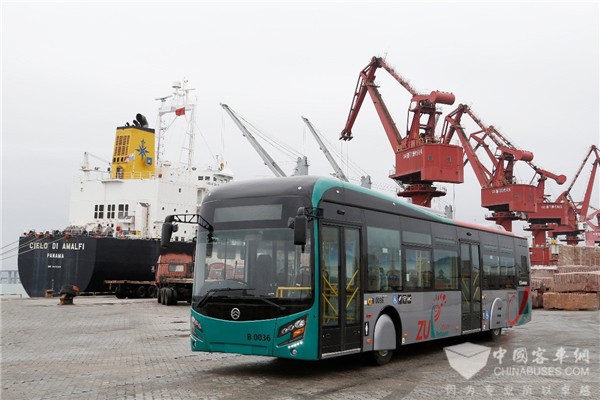 In 2018, Golden Dragon delivered 220 units hybrid city buses to Pakistan and set up the first new energy bus operation base in the country; In Israel, the total number of Golden Dragon buses and coaches in operation exceeded 1,400 units; In Saudi Arabia, 270 units Navigator coaches provided transportation services for pilgrims from all over the world, making Golden Dragon the leading bus brand in the country's high-end transportation market; In Egypt, over 1,700 Sealion light buses were sold, showing visible signs of a strong recovery.

"All these achievements are the results of our relentless hard work in the past decades. Currently, we have a large pool of loyal customers, who are our best advertisements." An Min said proudly.

Navigator, in particular, now represents the highest bus manufacturing technology in China. Making its debut in October, 2017 at Busworld Exhibition in Belgium, the vehicle is specially targeted at the international high-end market. Immediately after its debut, a customer from UAE bought 31 units. Soon, the vehicle made its way to Saudi Arabia, Jamaica, Cameron, Philippines, Bahrain, and Pakistan.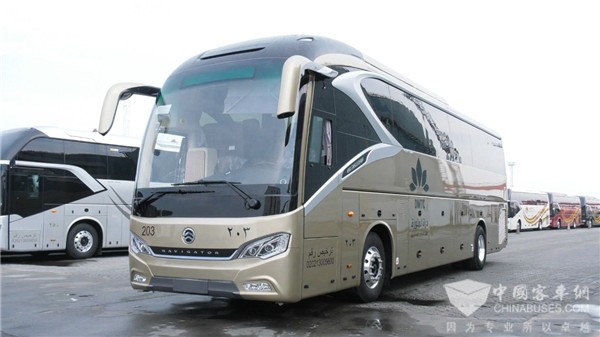 Thanks to the Belt & Road Initiative, Golden Dragon is set to further expand its business on the global market. In addition, it has already set up a special department in charge of CKD projects, aiming to better serve its customers across the globe.