2019 marks the 70th anniversary of the official establishment of diplomatic ties between China and Russia. From June 5 to 7, Chinese president Xi Jinping paid a state visit to Russia, aiming to further deepen the bilateral ties.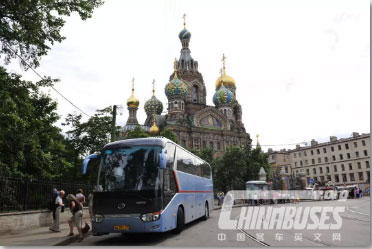 King Long, as one of the leading bus brands in China, has been working relentlessly to promote the trade between the two countries. With a wide spectrum of bus and coach products, it has been rolling out tailor-made transportation solutions to its Russian customers.
In 2005, King Long officially entered Russia, chiefly targeting the high-end passenger transportation market. On November 16, 2012, King Long, Weite Transportation Company, the largest tourist transportation company in Russia, and Euroasia Transportation Company, its local agent, jointly signed a strategic cooperation agreement. According to the agreement, the three parties have been joining hands in exploring and expanding their business in Russia.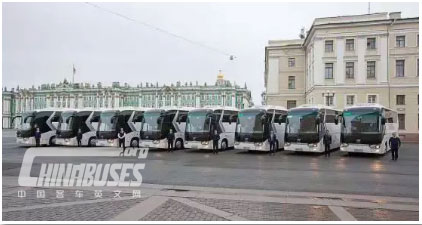 Thanks to their hard work, King Long's export volume in Russia has been on the fast rise in recent years. From January to May this year, King Long delivered 70 coaches for the high-end travel market in Russia, up by 40% year on year. It is also revealed that the total number of King Long buses and coaches in operation in the country has exceeded 1,000 units.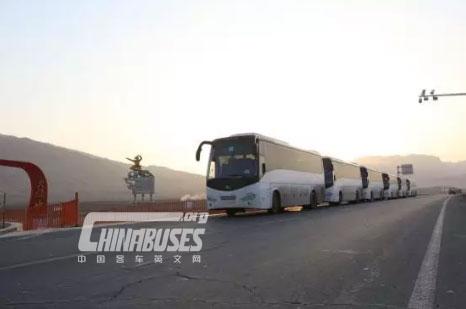 So far, King Long has established a solid reputation in Russia, serving a number of high-profile events, including 2014 Sochi Winter Olympic Games, 2018 Russia World Cup, etc. In addition, King Long buses have served Russian president Vladimir Putin and prime minister Dmitry Medvedev.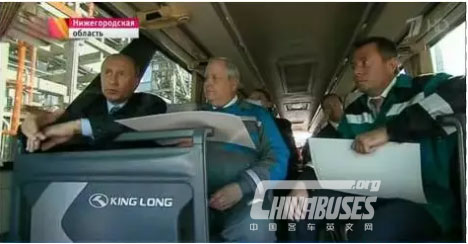 Considering the extreme cold weather in Russia in winter and local people's height, King Long has made a number of technological innovations, greatly improving its vehicles' safety standards and providing more travel comforts to passengers.