In just 18 years, CRRC Electric has increased its annual business revenue from 70 million RMB to five billion RMB. Despite all the challenges, the company has been devoted to developing new energy vehicles.
Shen Yuxiang, assumed the General Manger of CRRC Electric in 2007. Since then, he has led the company to blaze a new trail in the new energy vehicle industry.
"In 2012, we were only able to produce only a few buses each day. As our market keeps expanding, we decide to launch the second phase project amid some people's doubts," said Shen.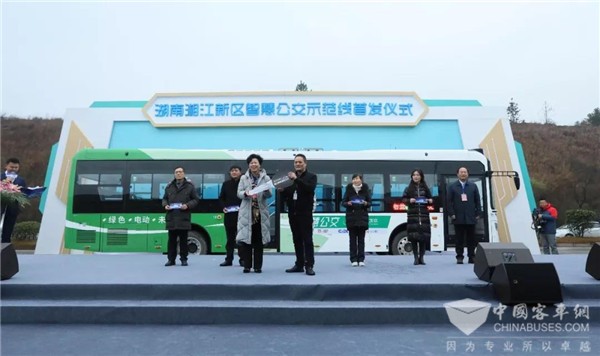 Along with the fast growth of the new energy vehicle industry, CRRC Electric always attaches top priority to technological innovation. Having mastered the key technologies in the areas of electric motors, electric controls and batteries, it rolled out T-power 5 with highly integrated systems. In addition, T-power 5 has successfully cut its weight by 30%, lowered its energy consumption by 50%, and further improved its safety standards.
Currently, CRRC Electric's buses, with lower body with lower body weights and optimal battery layouts, provide more spacious room for passenger. In the meantime, they have greatly improved their energy efficiency and increased their continuous driving distance.
In 2017, CRRC Electric successfully developed the world's first 12-meter autonomous driving bus, ushering a brand new era for the world's new energy bus industry.
Currently, the bus maker is making all efforts to develop fuel cell buses, light-weight buses, and concept buses.